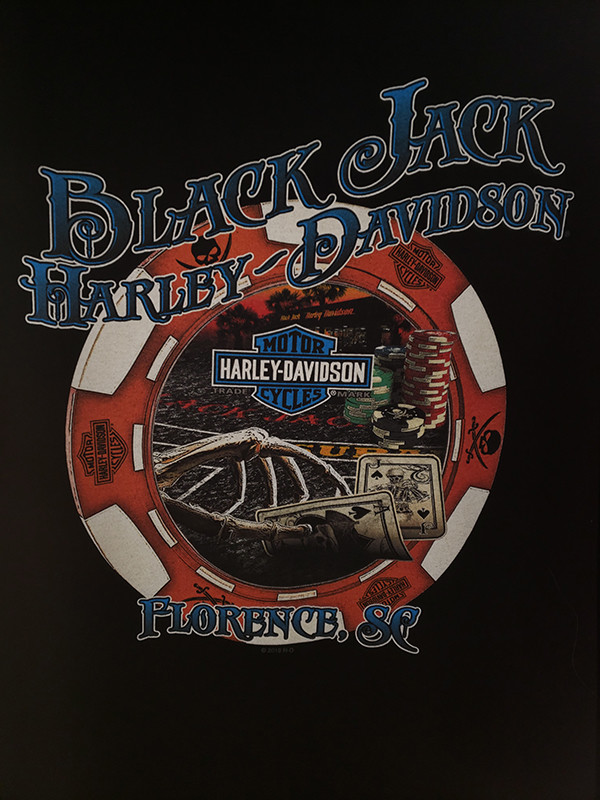 Harley-Davidson has been making apparel and gear for riders since 1912. They know what works. On the road, and on a t-shirt. They build things with the kind of quality that can turn a leather jacket into a family heirloom. From functional gear like rain suits and helmets, to mechanics' work shirts, to modern riding jackets, to apparel that lets you roll with some Harley when you're off your bike, we've got you covered.
Black Jack Harley-Davidson is the place to find it. Stop in and smell the leather. See what feels right to you.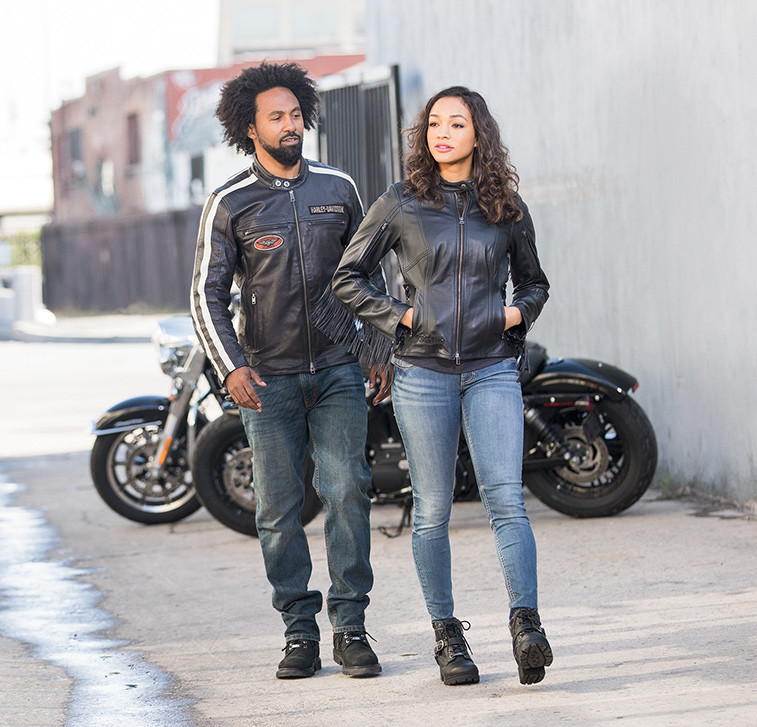 GENUINE MOTORCLOTHES® COLLECTION
This is iconic Harley-Davidson® riding gear and apparel. Classic, bold and strong. Riding jackets built from the most durable materials to keep you riding through it all. Tough hardware. Everything you need from helmets and rain gear to t-shirts and caps, and plenty of black and orange so you can show the world your true colours. The pride runs deep here.
H-D® MOTO COLLECTION
We gave the throttle a modern twist when we set out to create the H-D® moto collection. The details are subtle. The lines are clean. They're designed for mobility and riding comfort but made to look good when you're off the road. They're cut to fit your body with sleek lines, and not a lot of extra fabric to flap in the wind. These are the next classics, for those who like what's next.
LOOKING FOR SOMETHING SPECIFIC? GET IN TOUCH